Master the NCLEX-RN
Gain the confidence you need to pass. The first time.
Your study partner as you prepare for the NCLEX-RN®.
Practice Questions

Based on past exams; developed by experts

Mnemonics

The most comprehensive list on the market

Terminology

Master the definitions of must-know NCLEX terms

Quizzes

Unique questions across all categories

My Progress

Track your progress with detailed statistics

Our Promise

Pass or get double your money back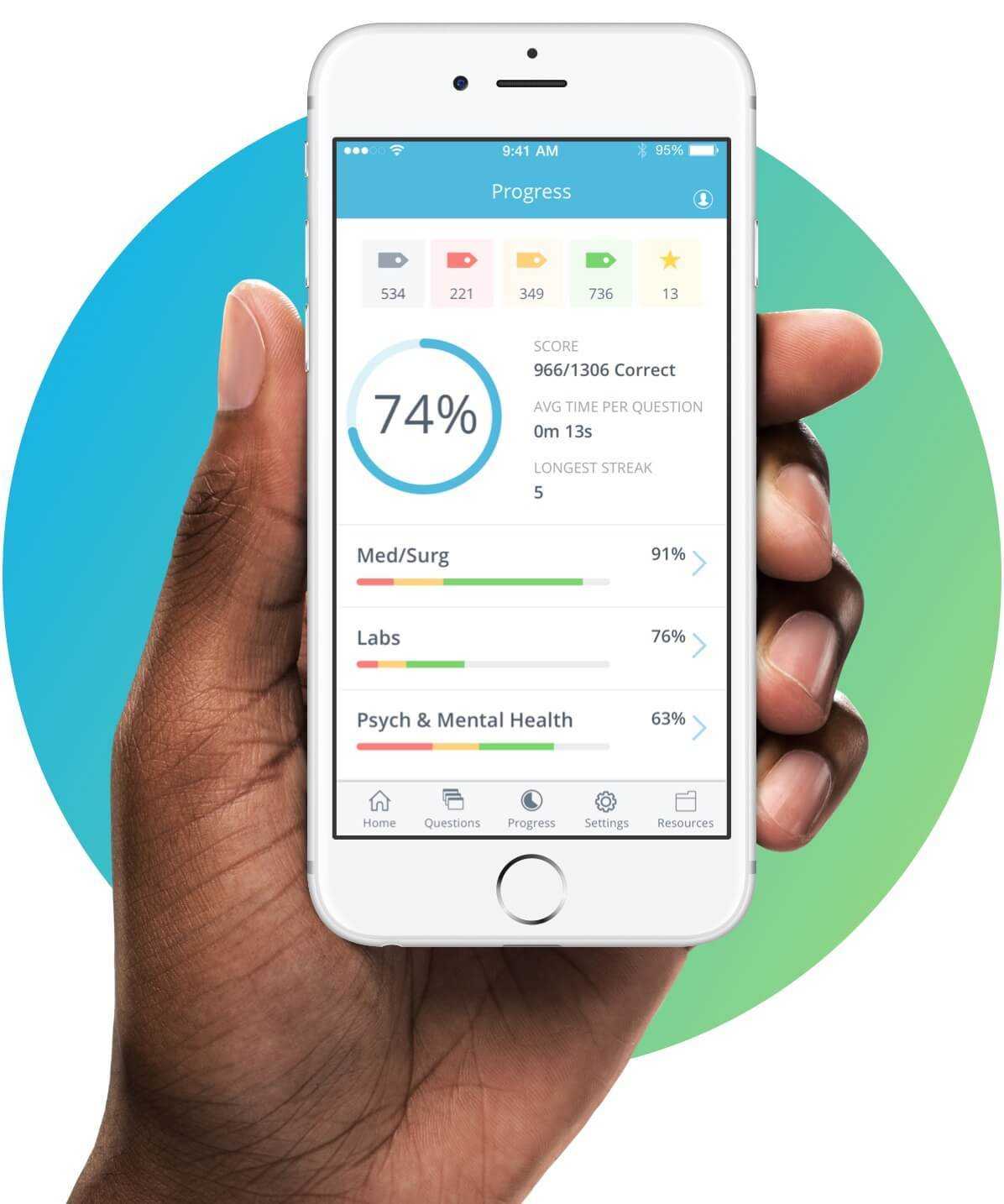 Prepare with hundreds of practice questions
Our 3,000+ practice questions are based on actual past exams and are available on your smartphone, tablet, or computer.
Understand the correct and incorrect answers
Know why you got an answer wrong, thanks to detailed explanations with photos.
Track your progress
Celebrate your strengths and focus on your weaknesses with our detailed statistics.
What our NCLEX RN Mastery users are saying:

D. Dominguez
"NCLEX Mastery made it possible to study from anywhere—standing in line, waiting in the drive through, before bed, and during my downtime at work."
L. Hall
"NCLEX RN Mastery is the best product out there. This app is the ONLY study tool I used and I passed my NCLEX on the first try. Plus, I still use it as a learning tool as a nurse."

B. Risenhoover
"I love NCLEX Mastery. The best part are the detailed rationales that give you a better understanding of the answers. With NCLEX Mastery, I felt more than prepared for the exam!"
NCLEX RN Mastery
1 auto-renewing subscription options to help you pass your exam:
With NCLEX Mastery, you can study on the go—anytime, anywhere—and check your progress on any device.